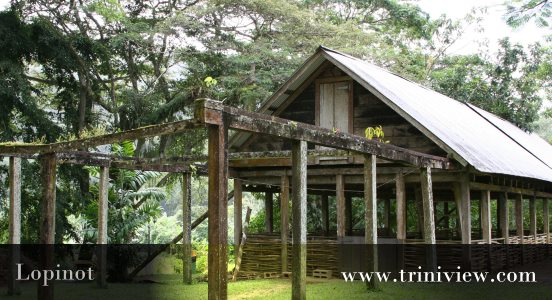 Memorial Dinner for Jose Salina
September 15, 2007
The Salina family held a family dinner in memory of Jose Salina, August 30, 2007, at the Salina residence, nestled in the foothills of Lopinot. The Salina family, including Jose's wife Julia, their children and grandchildren...



Lopinot Exhibition 2007
June 29, 2007
The Lopinot Exhibition 2007 took place during the month of June exhibiting some of the history and culture of the Lopinot Village. Triniview.com ventured to the historic site on Friday 29th June, 2007, to bear witness ...



The Lopinot Heritage Festival
December 12, 2006
The Lopinot Heritage Festival took place on Sunday 12th December, 2006, to a crowd of hundreds. This event, although very festive in nature, was also an educational experience for visitors to learn about Parang in Lopinot.



The Taste of Lopinot
August 11, 2006
The Taste of Lopinot was a fascinating affair that highlighted aspects of Lopinot culture through its food. This event which took place on Saturday 30th July, 2006, invited visitors to observe the processes of traditional food



May Cross Festivity
May 29, 2006
It is believed that the celebration of the May Cross, which appears officially on the 3rd May on the Catholic Calendar, is primordially of pagan origin. The peoples of old Europe would adorn a young girl ...



Savoring Lopinot
December 23, 2005
The journey to Lopinot Village was indeed a unique one. The trees, the mountains, the flora and the fauna were all part of this wondrous and secreted part of Trinidad and Tobago.



Two Generations of Alexis' Share Memories
December 16, 2005
While we journeyed through Lopinot covering the Lopinot Heritage Festival we interviewed two of the residents to get some first-hand information about the history of the village.



A Brief History of Lopinot
December 16, 2005
Lopinot, the area which was named after Charles Joseph Count de Loppinot (1738-1819) is located five and three quarters of a mile from Arouca. Loppinot was a young knight ...

Lopinot in pictures




Homepage | Special Events | Photo Gallery





---