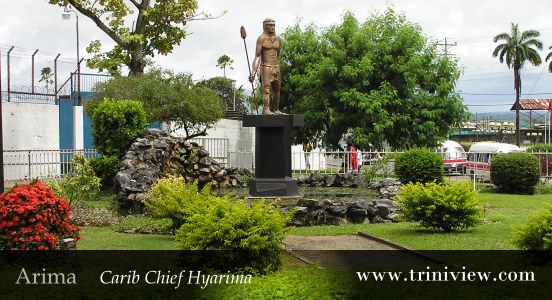 The Feast of Santa Rosa
September 02, 2006
The Feast of Santa Rosa is an historic event that has survived centuries. It begun during the era when the Spanish colonial government decided to use the old Capuchin Mission grounds in Arima ...



Arima Borough Day Celebrations 2006
August 15, 2006
The Arima Borough Fest took place on Saturday 12th August, 2006, in honour of the district being granted the status of Royal Borough in 1888 by Queen Victoria ...



Calypso Monarch and 2006 Carnival Launch
January 25, 2006 - trinisoca.com
The Arima Calypso Monarch Preliminaries and Arima Carnival 2006 Launch were held on Sunday 22nd January, 2006 next to the Arima Bus Terminus, opposite First Citizens Bank in the borough of Arima.



A Brief History of Arima
August 13, 2005
Arima has always been regarded as the home of the Amerindians. Although it is difficult to find a 'pureblood' Amerindian within the district of Arima, or anywhere else in Trinidad, there is still evidence of their existence and the lingering impact ...

Arima in pictures:
www.triniview.com/gallery/main.php?g2_itemId=105509




Homepage | Carnival Features | Special Events | Photo Gallery





---