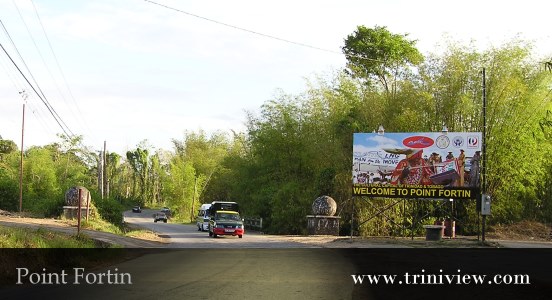 Borough Day Celebrations 2006
May 09, 2006 - trinisoca.com
The Point Fortin Borough Day Celebrations started somewhere around the mid-eighties. It came at a time when Point Fortin was in an economic downturn. With the removal of Trintoc from Point Fortin, there was a great call-out in the society ...



Destruction of Clifton Hill Beach and Facilities
April 27, 2005
Curt Pascall, the Manager of Ocean View Restaurant at Clifton Beach Facilities, speaks to us about the destruction done to the beach and facilities by Atlantic LNG. They came in, destroyed and do not care



Life & Development in Point Fortin
April 26, 2005
Marlon Richardson, the deputy mayor of Point Fortin, took time from his schedule to share his experiences in Point Fortin. Also included are some of the features for this year's Borough Day Celebrations.

Point Fortin in pictures




Homepage | Carnival Features | Special Events | Album





---