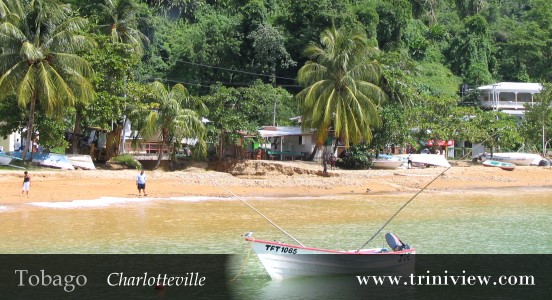 A Brief History of Charlotteville
November 17, 2006
Charlotteville is the last village along the Windward Road and is situated on the northeasternmost tip of Tobago. It lies west of the Man-of-War Bay which has great historical significance in the country and is skirted by a wall of high mountains ...



The Great Race Ends with a Bang!
September 02, 2006
The Carib Great Race 2006 took place on Saturday 26th August, 2006 in front of a crowd of thousands from all over the country to support their favourite boats. Many Trinidadians journeyed to the sister isle by air and by sea to witness this event ...



In Search of 'Light and Breezy' in Teeming Tobago
July 19, 1998
"Keep it light and breezy," the man said. "Easy to read." That was almost a decade and a half ago when I was commissioned by a small publishing company to visit Tobago. The editor had in mind a book on the island describing its history and culture.

Tobago in pictures




Homepage | Carnival Features | Special Events | Photo Gallery





---