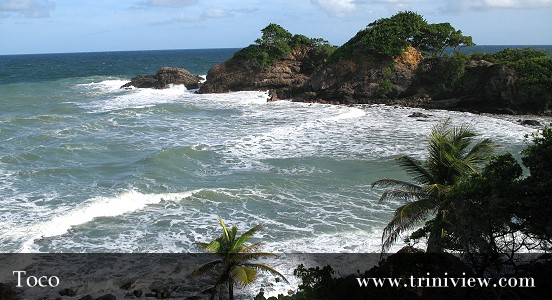 The Scenic Journey to Toco
December 30, 2006
En route to Toco village, we passed through areas such as Balandra, Guyamara, Rampanalgas and Cumana. We also bore witness to several popular beaches such as the Sans Souci Bay, Salybia Bay and Balandra Beach.



A Brief History of Toco
December 30, 2006
The village of Toco is the most northeasterly village on the island of Trinidad at the point where the Caribbean Sea and the Atlantic Ocean meet. Tobago lies only some 35 kilometers to the northeast which renders Toco the closest point ...

Balandra, Cumana and Toco in pictures:
www.triniview.com/gallery/main.php?g2_itemId=151745




Homepage | Carnival Features | Special Events | Photo Gallery





---