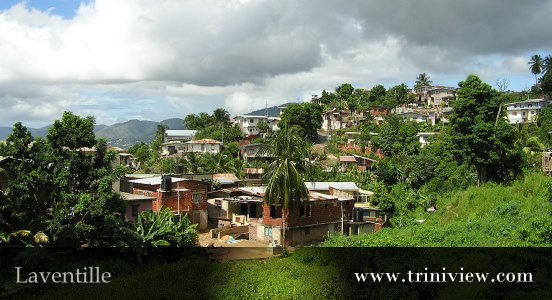 Picton Folk Performing Co. Pleas for Help
Recorded: March 06, 2009
Triniview.com spoke with members of the Picton Folk Performing Co. who were eager to share their experiences with the group while they plea for help from the public to assist with a new facility as they have to vacate the premises they are occupying.



Picton Folk Performing Co. Awards 2008
May 17, 2008
The Picton Folk Performing Company held their annual dinner and awards ceremony Saturday 17th May, 2008, at the Angostura Complex in Laventille. Titled "Reflections of a Mother", the event was dedicated to the memory of Miss Hendrickson...



Sending-Off Carlene Jacobs-Hendrickson
December 28, 2007
The funeral for Carlene Jacobs-Hendrickson took place on Thursday 27th December, 2007, at the Cathedral of the Immaculate Conception, Port of Spain. Carlene was the president of the famous Picton Folk Performing Company.



Picton Folk Performing Co. Awards 2007
April 22, 2007
Last Saturday, 14 April 2007, the Picton Folk Performing Company held their 3rd Annual Dinner and Awards ceremony at their base on Picton Road, Laventille. Smartly dressed members and supporters of the Picton Folk Performing Company came out ...



Laventille Steelband Festival 2006
August 06, 2006
History seemed to have repeated itself on Sunday 6th August, 2006, when the Malick and Picton Folk Performers re-enacted the birth of the steelpan in front of supporters gathered at the Eastern Main Road, Laventille ...



Celebrating Picton Folk Performers
April 12, 2006
It was truly a night of celebration for the members of the Picton Folk Performing Company as they held their 2nd Annual Dinner and Prize Giving Ceremony on Saturday 8th April, 2006.



A bit of Despers History from Roy Corrigan
December 04, 2005 - trinbagopan.com
During the Wake at Desperadoes Pan Yard for Clive Bradley, we sat with Roy Corrigan aka 'Babylon' who shared with us a bit of the history of Desperadoes. Here is a transcript of what he said.



Tribute to Clive Bradley
November 27, 2005
"Nobody handled the minor-key mode like Bradley. Nobody could make you weep at Panorama which, of course, is supposed to be a time of unbridled joyousness, but he ..."



Rudolph Edwards: Journey with Desperados
July 19, 2005
Mr. Rudolph Edwards has offered, in this piece, his history and the history of his involvement in the internationally acclaimed steelband movement, Desperados. Mr. Edwards is one of the founding fathers of the Desperadoes pan organization



The Legacy of the Mighty Bomber
December 29, 2004
Clifton Ryan known in the calypso world as the Mighty Bomber was born in St Georges, Grenada on 30th January 1928. His mother was a Grenadian and his father was a Trinidadian from Serraneau Road, Belmont.



Straker Village Laventille
December 25, 2004
Mr Nathaniel Straker was born on the island of St Vincent in 1907 and migrated to Trinidad where he lived for most of his adult life. A village, west of Fort Picton in the hills of Laventille, is named after him because of the contribution that he made ...

Laventille in pictures




Homepage | Special Events | Photo Gallery





---