Maha Saba Children's Phagwa 2010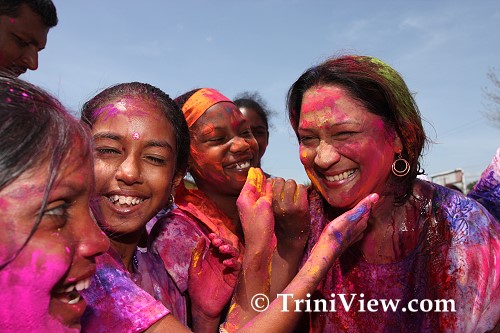 A kaleidoscope of colour and brightness, reminiscent of youth, innocence and vibrance was witnessed yesterday at the Sanatan Dharma Maha Saba Children's Phagwa celebrations at the Tunapuna Hindu School. Hundreds of students from various Hindu schools from all over Trinidad assembled to experience the delight of Phagwa and the fun of splashing each other with abeer with the dominant colours being purple, red, green, blue, pink, orange and yellow.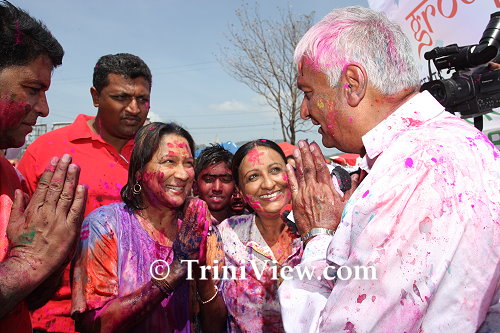 Prominent guests at the celebrations were the C.O.P with its leader Winston Dookeran and newly appointed leader of the Opposition, Kamla Persad-Bissessar. As Winston Dookeran and his entourage bid their farewells and proceeded to exit the venue, Persad-Bissessar and her team entered. They warmly greeted each other but advised that their embrace was not necessarily a sign of political unity. All involved, from political leaders to non-Hindus, to tiny tots participated in the fun.