Photo Albums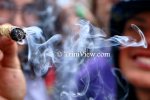 See, once upon a time, 4/20 was the phrase representing an ever-expanding subculture spanning decades. Indeed, it became symbolic of an underground movement locked on to the struggle to establish marijuana as both recreational and healing, a naturopathic medicine, not the scary bogey-monster depicted by government agencies, classified similarly with the synthetics of our generation.
[Continue reading: Colorado's 4/20 Rally 2014: Is the Rebellion Over?]
---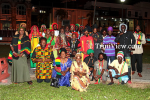 On Sunday 23rd February, 2014, in Trinidad the local Rastafari organization, the All Mansions of Rastafari, held a rally to advocate for reparations, repatriation and the legalization of marijuana.
[Continue reading: Trinidad Rastas Advocate for Reparations and Marijuana Legalisation]
---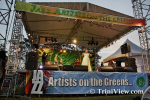 On March 24th, 2012, the 10th Annual Jazz Artists on the Greens (JAOTG) was held at the WASA Grounds, Farm Road, St. Joseph. This event, which was organised by Production One Limited, showcased the talent of five artists, incorporating various musical styles as well as a regional flavour.
[Continue reading: Jazz Artists on the Greens 2012]
---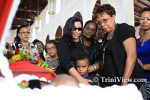 The Celebration and Thanksgiving Service for the life of Professor Dr. Tony Martin was held on Friday 25th January, 2013, at St. Theresa's Church Woodbrook. Friends, family, historians and activists gathered to pay their respects to the Trinidad-born scholar best known for his work on Marcus Garvey.
[Continue reading: Celebrating the Life of Professor Tony Martin]
---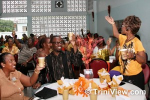 On Sunday 4th July, 2010, the Trinidad and Tobago Association of Retired Persons (TTARP) Belmont B's hosted their fifth anniversary celebration and service. The function was held at the Belmont Community Centre on Jerningham Avenue, Belmont to a moderately-sized audience. This appreciation function was done in celebration of those who provided their indefatigable service for the five years that the organization was in existence. Attendees were treated to a full evening of entertainment and refreshments with tokens of appreciation being presented.
[Continue reading: TTARP Belmont B's 5th Anniversary Celebration]
---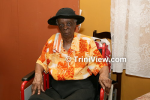 On Thursday 01 July, 2010, Eldica Phillip celebrated her 101 birthday with friends at the St. Andrew's Home for Women located on 136A Belmont Circular Rd., Belmont. In attendance were some of the senior citizens who reside at the Home, staff members and visiting friends. Ms. Phillip was presented with birthday gifts including large, beautifully decorated cakes. During the course of the evening the women chatted, sang, danced and enjoyed refreshments with the birthday celebrant.
[Continue reading: Eldica Phillip's 101 Birthday Celebration]
---
Read More Posts From Photo Albums »
Villages

Pundit Dr. Parasram Maharaj Speaks about the Phagwa Festival
On Saturday 28th February, 2010, the Mc Bean Ramleela and Cultural Group hosted...
---

Mc Bean Ramleela Phagwa Celebrations 2010
The Hindu festival of Phagwa was celebrated throughout Trinidad as people journeyed...
---

Dr. Brinsley Samaroo – Recovering Tangible Heritage
Dr. Brinsley Samaroo On September 17, 2009, Professor Dr. Brinsley Samaroo, under...
---

Carapichaima, Central Trinidad
Carapichaima is a small town located in west-central Trinidad. The name Carapichaima...
---
Read More Posts From Villages »
Special Events

Ganga Dhaaraa Teerath: Water is Life
Devotees at Ganga Dhaaraa By TriniView Reporters Event Date: June 08, 2014 Posted:...
---

Colorado's 4/20 Rally 2014: Is the Rebellion Over?
Marijuana at Denver's Civic Center 4/20 Rally By TriniView Reporters Event...
---

National Fruit Festival: Win with Fruits
The Ornate Entrance By Alana Lalman June 24, 2014 On June 20th-22nd, 2014, the Tableland...
---

Trinidad Rastas Advocate for Reparations and Marijuana Legalisation
Bobo Shantis opening the programme TriniView.com Reporters April 04, 2014 On Sunday...
---
Read More Posts From Special Events »