Tribute to Lewicito 'Cito' Velasquez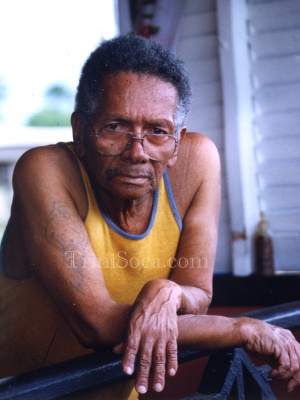 Lewicito 'Cito' Velasquez, one of Trinidad's most renowned Wire-bender/Masmen, passed away after suffering a stroke on 8th April, 2006, at the Eric Williams Medical Sciences Complex in Champs Fleurs, Trinidad.
Cito, as he was commonly called, was born on 51 Frederick Street, Port of Spain, on 23 June, 1928. As a boy, growing up on Port of Spain's St. Vincent Street, Cito learned to sculpt at his family's doll factory. What he learned during the early period of his life, later served him well over the years in his profession.
His career started in the late 1940's when he started bending wire for the Mas presentations of two east Port of Spain steelbands, Fascinators and Bar Twenty.
Most of his adult life was spent at his Barataria home/Mas Camp; designing, building and bringing out his wire-bending creations.
Cito was a true pioneer and a powerful influence in his field of craftsmanship. Not only did he fascinate this country with his work, he also contributed tremendously in the development of the art form. He even acted as an adviser to other wire-benders and band leaders.