Mc Bean Ramleela Phagwa Celebrations 2010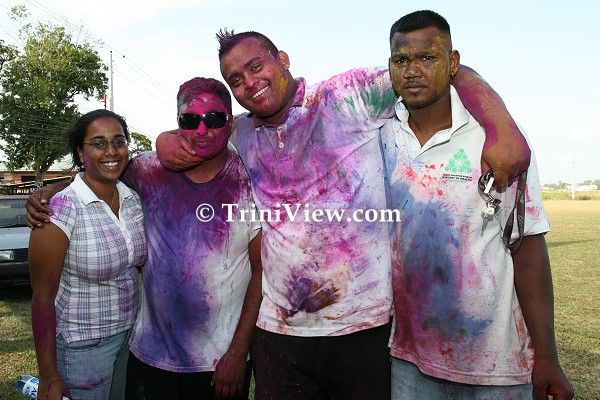 The Hindu festival of Phagwa was celebrated throughout Trinidad as people journeyed to different venues to partake of this fun-filled, colourful festival on Sunday 28th February. Known also as Holi or the Festival of Colours, Phagwa is celebrated throughout many communities across Trinidad, where the throwing of coloured powder and coloured water on each other, forms a central part of the festival. The festival was hosted at venues such as Knowles Street Recreation Ground, Curepe, Orange Field Hindu School Grounds, Sangre Grande Hindu school grounds, Pierre Road Recreation Grounds, Felicity Recreation Grounds, Tarouba Recreation Grounds, Lower Mc Bean Recreation Grounds, Munroe Road Temple Grounds, Rousillac Recreation Grounds, Fredrick Settlement Mandir, Couva Recreation Grounds, Parvati Girls Hindu College, Rio Claro Temple Grounds, Soledad Recreation Grounds, Avidesh Samaroo Park, Endeavour, and the Tunapuna Hindu School Grounds. Phagwa is also celebrated in other countries such as India, Sri Lanka, Nepal, Suriname, Guyana and Fiji. Trinview.com journeyed to Lower Mc Bean Recreation Grounds in Couva to partake in the Phagwa celebrations hosted by the McBean Ramleela and Cultural Group.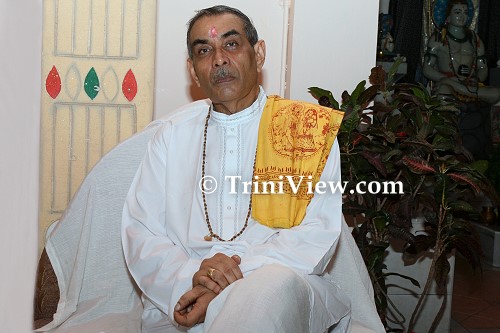 In an interview with Triniview.com, Hindu Pundit Dr. Parasram Maharaj shared the history and meaning of the Hindu festival of Phagwa from its origins in India to its colourful manifestations in Trinidad and Tobago. He explained that Phagwa is connected to the story within the Hindu scriptures with the child devotee Prahalad, whose tyrannical father wanted to prevent him and the people of his kingdom from worshiping God. However, Prahalad stood up to his father and eventually he had victory which symbolizes the victory of good over evil and righteous over unrighteous. He also linked Phagwa to the Spring festival celebrated in Northern India in which concepts of life and renewal are celebrated.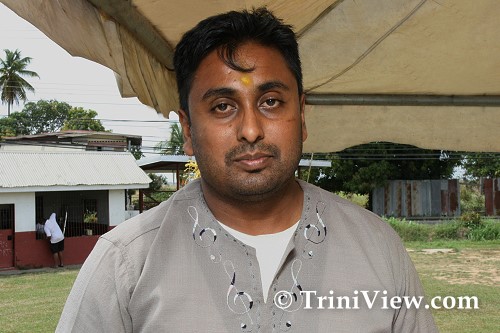 Also speaking to Triniview.com was Ryan Ramnath of the McBean Ramleela and Cultural Group, who spoke about the Phagwa celebrations that the group organizes in the Lower McBean Grounds. He explained that in the central area, Phagwa celebrations has decreased over the years, but over the last couple of years it has been reviving, with many more people coming out to be a part of the festivities. Ryan further shared that the McBean Rameela and Cultural Group composed of young people were responsible for restarting the Phagwa celebrations and are in the process of developing their own Chowtal group.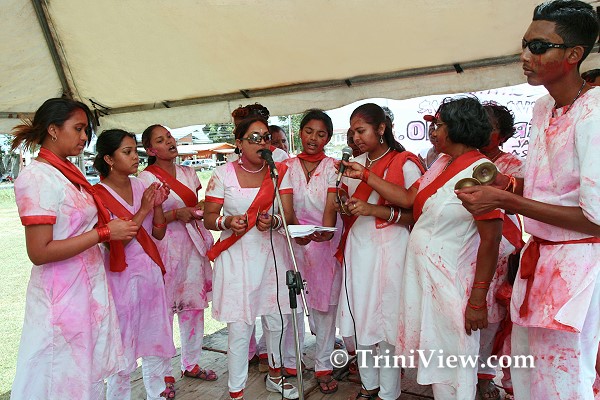 At the McBean Recreation groups, Chowtal groups arrived throughout the day to sing their chowtal offerings as part of the Phagwa celebrations. As the afternoon progressed, more persons came out to the grounds spraying each other with coloured liquid (abeer) and coloured powder. Old and young alike had a whale of a time in the fun-filled festivities. White clothes soon turned into colourful tye-dye-like patterns, a kaleidoscope of colors, a fitting representation of the joyous and playful festivities.
Mc Bean Ramleela Phagwa Celebrations 2010 in pictures:
www.triniview.com/gallery/main.php?g2_itemId=438997
Also Read:
Pundit Dr. Parasram Maharaj Speaks about the Phagwa Festival