COCO Dance Festival 2014 Media Launch
By TriniView Reporters
Event Date: September 22, 2014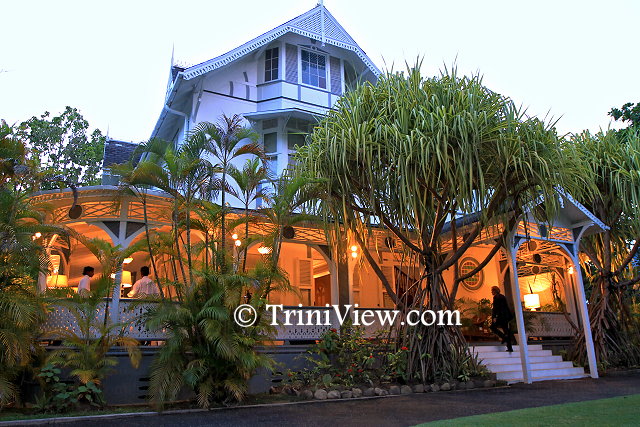 Résidence de France in Port of Spain
On Monday 22nd September, 2014, the Contemporary Choreographers' Collective (COCO) annual Dance Festival was launched at the Résidence de France in Port of Spain. Guests were greeted by Ms. Amba Revillac and Ms. Celine Singh and engaged in tête-à-tête while they enjoyed cocktails and sauntered along the latticed verandah. The light, undulating breeze surfaced from time to time, relieving the unusual humidity of the evening as guests awaited the start of the event.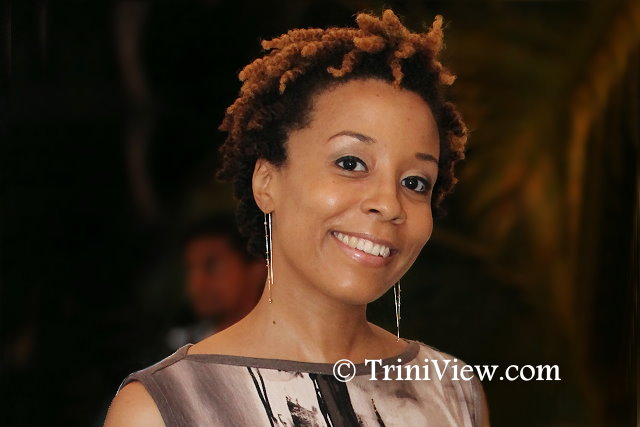 Ms. Liza Miller, Managing Director of Estuary PR Ltd.
Ms. Liza Miller, Managing Director of Estuary PR Ltd. took some time to chat about the event and the company. According to Miss Miller, "COCO is a platform that offers contemporary, modern and experimental dance works a space in Trinidad and Tobago. COCO is about contemporary movement; so we have a visual artist, Akuzuru, who is doing a piece this year that is not dance but it is movement and it is considered contemporary in its presentation. So what she's done, she's fused her visual arts form with movement to create a contemporary piece." She continued, "The festival has predominately given local contemporary choreographers a platform to present their works but this year we have choreographers from Canada and the US who will be part of the festival so it's not exclusively for local choreographers. It's a collective and I think it presents an opportunity for collaboration for various artists and of different art forms to come together and collaborate in one initiative. We also have some of the finalists from the Best Village competition that have been selected to perform in the festival."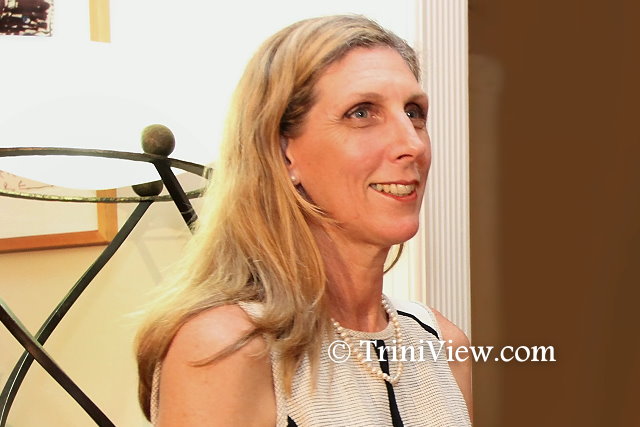 Mrs. Nancy Herrera, one of the founding members of COCO
Mrs. Nancy Herrera, one of the founding members of COCO also spoke about the involvement of the French Embassy and the Alliance Française in the festival: "Alliance and the French embassy have been supportive of dance in particular for years and particularly with the contemporary aesthetic. So they've always had what Trini's call experimental dance, bringing more unusual forms of modern dance, and likewise, a lot of their festivals in French Guiana, Guadeloupe and Martinique are more forward thinking . . . they take risks in the choreography. There has always been an interesting relationship and they're partnering with us this year once more. This is our fifth year [in running the festival]. The first year was almost amusing in how it started out. What happened is that it's very, very difficult to get booking space, dance space, in a theatre, and there was a dance association that had booked Queen's Hall and they couldn't keep their booking. So Sonia Dumas heard about it and she called the three of us, Dave Williams, Nicole Wesley and myself and said, "Come on, the theatre is free; what are we going to do?" and we said right, this is how we're going to do it and that was put together in three weeks. This is very organized compared to the first time."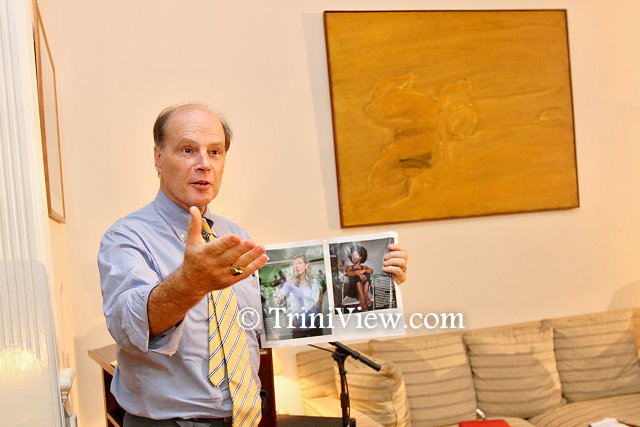 His Excellency Jacques Sturm, French Ambassador to Trinidad and Tobago delivers welcome remarks
Within the residence, all lights and cameras were readily focused for the formal part of the event. When the launch began, words of welcome were offered from the host and Master of Ceremonies for the evening, His Exellency, Mr. Jacque Sturm, Ambassador of France to Trinidad and Tobago. He warmly welcomed all to the French Residence, noting "France loves arts, France loves dance and, therefore, France is a supporter of the COCO Dance Festival." He continued, ". . . there is another additional link: the Coco Dance Festival has also decided to work with Alliance Francaise. This is the only foreign language school in Port of Spain and we are proud to support it. It is sort of annexed to the [French] embassy and this gives the many citizens the opportunity to keep learning a new language." He then opened the floor for COCO founding member and director, Ms. Sonia Dumas to address those in attendance.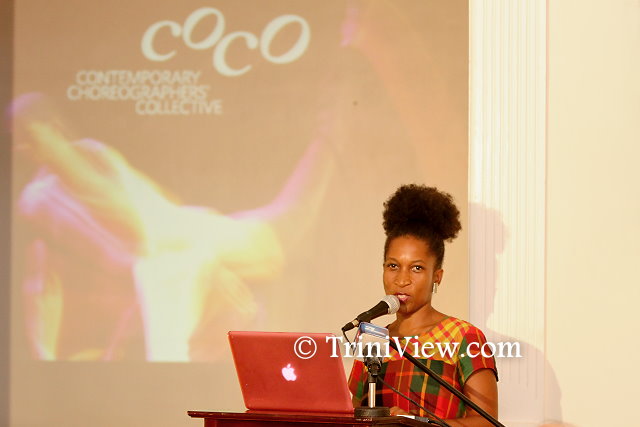 Ms. Sonja Dumas, Founder and Director of COCO, presents an overview of COCO
Ms. Sonja Dumas approached the podium and greeted the intimate gathering which included Mrs. Margaret Farray, Permanent Secretary in the Ministry of Community Development, the media and sponsors, taking them on a journey of COCO Dance Festival's history. A slideshow illustrated its beginnings in 2009 where they staged their inaugural show in Queen's Hall. In 2010, the festival was moved to Alice Yard and Bohemia and thereafter in 2011 and 2012, it was held in the Little Carib Theatre. Subsequently, the festival has been returned to The Queen's Hall in St. Ann's. She noted that the festival has been growing in popularity and that this year they actually had to turn down people who had applied for a spot in the festival. She explained that they wanted to reach the dance community with a different type of programming for culture, specifically in dance and "To establish not just the show, but beyond the show; to have a network of people who we can have a dialogue with inside of Trinidad and Tobago and outside. We try to do that through our liaisons before and after the festival." She went on to add that, "For the last few years we've had a very healthy inquiry from outside of the Caribbean so that this year we've had to turn down people. Part of the goal has been to get people to have courage in their art, to be brave in their art and to risk things in their art. So that often risks people understanding what is happening on the stage which is fine because that's the way things develop and the way things grow. The contemporary aesthetic is about trying to get people to take those artistic risks and become better for it."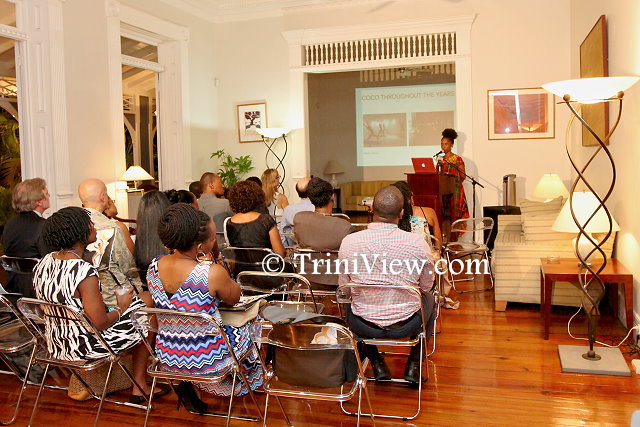 Ms. Sonja Dumas, Founder and Director of COCO, presents an overview of COCO
COCO's commitment to training and encouraging local talent is evident as Ms. Dumas further disclosed that COCO is also having master classes which are being held at the University of Trinidad and Tobago, The University of the West Indies and Queen's Hall. COCO In The Community is another project the company has embarked upon where they link COCO's efforts to dance projects in the community. In the Woodbrook Learning Centre they, in partnership with the Rotary Club, teach the children dance. Through this medium, they strive to encourage discipline and tolerance. This year, powerful performances by The Best Village performers were also included in the COCO Dance Festival arising from the COCO In The Community initiative.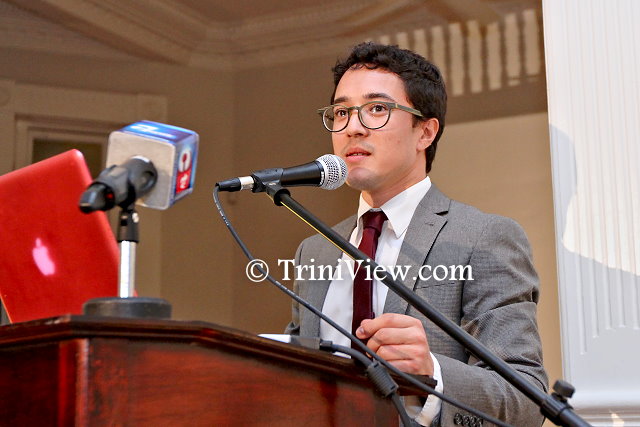 Jérémy Fabre, director of Alliance Française de Trinité-et-Tobago delivers a presentation of "L'Alliance fete la Danse" film series
Following Ms. Dumas's overview, was a presentation of "L' Alliance fête la Danse" film series by Jérémy Fabre, director of the Alliance Française of Trinidad and Tobago. Mr. Fabre declared that the Alliance Française is more than sixty years old, and is present in more than thirty countries with more than eight hundred offices. One of the company's objectives is to teach French to those who wish to learn French. He added that The Alliance is not just a language institute but also a place to exchange cultures. Presently, they are collaborating with the COCO Dance Festival and in so doing, incorporating French creation into the festival. With this in mind, he indicated that from the 29th September, 2014 to the 02nd October, 2014, they would have an introduction to the Creole Festival with showings of different dances shown at the French Residence in the garden free of charge.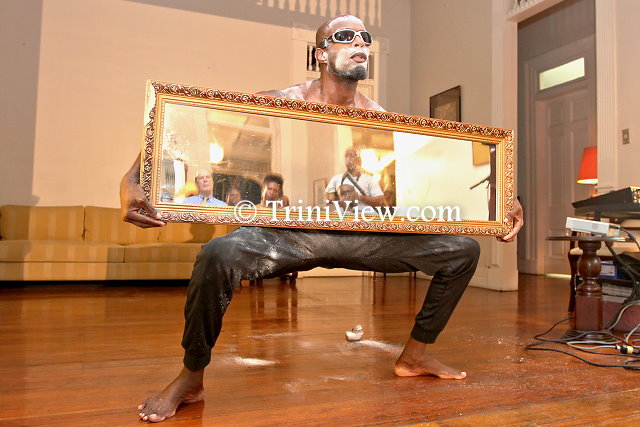 Dancer and one of the founding members of COCO, Mr. Dave Williams performs his 2014 COCO piece entitled 'Only vanity sees us'
A live performance was then offered by one of COCO's founding members, Mr. Dave Williams – a 2014 piece entitled "Only vanity sees us" – after which the official part of the launch was closed and guests were invited for cocktails and hors d'oeuvres on the verandah.
Ms. Sonja Dumas expressed satisfaction over the efforts of the COCO initiative to educate the public about COCO's mission. She added, "I hope that it grows and I hope that we can actually accommodate more weekends because right now we are restricted to one weekend of the year. I think that there's enough material not only in Trinidad and Tobago but we want to encourage our Caribbean brothers and sisters who are in the same kind of space as we are in terms of dance to come and show their work as well. I also welcome the extra-regional people . . . my wish list would be to accommodate as many people as we can in the wider Caribbean and also have visitors from outside so that the cross-fertilization can continue. It's always like young dancers here who when they see something from abroad they get different ideas about how they can shape their world. People who come here also see what we are capable of and what we do and how we move and they can also be influenced. This isn't a one way thing; this is a two way thing. So that's what I'd like to see which means the festival has to grow and we need to find a way to make it more sustainable. We need to do more education to teach the audience that dance can be many different things and once they know this they can appreciate a wider range of the dance aesthetic. Nowadays, it has more interest from local and foreign choreographers. We've been able to expand into more master classes . . . we have established a level of respect for how we operate and our selection process. The "Collective" in our name suggests that we must be engaged with the greater good for everyone and not just for ourselves. Although we love to put our work out there, it's not just about us; it's about the collective strength of the contemporaries on the dance floor."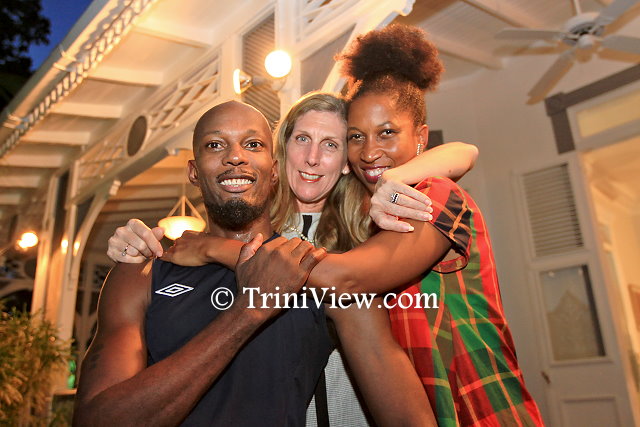 COCO Dance Festival founders Dave Williams, Nancy Herrera and Sonja Dumas
Sponsors of the festival include Ministry of Community and Development, First Citizen's Bank, Estuary PR Ltd., The United States Embassy of Trinidad and Tobago, CCN TV6, The Hotel Normandie and Atlantic LNG.
COCO Dance Festival 2014 Media Launch in pictures:
www.triniview.com/gallery/main.php?g2_itemId=773993